* 4.76 Oz. Designed for fashionable women.
* Made from Polyester 95%, Spandex 5%.
* Soft, stretchy, lightweight and quick drying.
* Bodycon fit, fully customizable.
* Hand wash in cold water only.
* Sizes: XS, S, M,L, XL, XXL, XXXL

Ideal image size in pixels (W * H):
front: 3874 x 5995 or Higher / 150 dpi
back: 3898 x 6101 or Higher / 150 dpi

Body Measurement:


Garment Measurement
: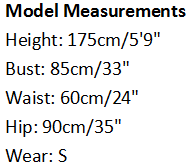 Shimmering-like gold, ornate Christmas Tree. (Tags: Christmas, christmas tree, holiday, holiday tree, gold, golden, gold tree, gravityx9, beautiful tree, beautiful, shimmering, shiny, shiny tree, noel, yule time, Christmas season, ) Special thanks to openclipart.org.